Many of you follow my "Ode to the Sewing Machine" posts. We've all see the ads on craigslist, ebay and elsewhere. The clueless sellers give those of us who sew a belly laugh, or two! Where do they come up with these dollar amounts???
No one in their right minds would continue reading, but who says quilters are in their right minds, so here's installment #9...
.... ya think?
I nearly choked on my coffee when the next one came across my screen:
Where do I start with this one???
First off, it's appraised at
$180,000
and you can't get a picture of the dang thing? And you don't know the brand??? Is the table black and gold, or do you mean the machine is black and gold? Next, what is a "packard table top"?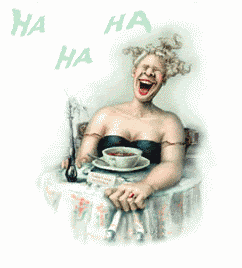 Plowing on... You can't spend $35 to get the tension adjusted on a $180,000.00 machine? And then you say it "still works great" with bad tension...
I think she spent too much time playing behind the mosquito trucks as a child.